Cookies help us to provide some services. By using the site, you, the use of cookies.
More informations.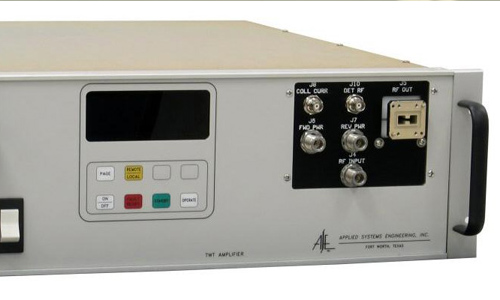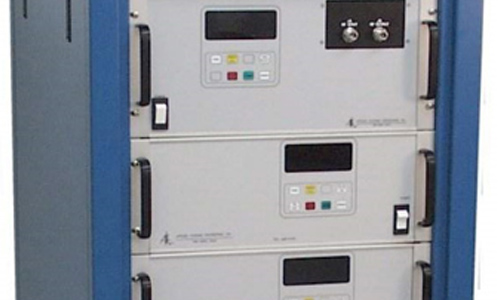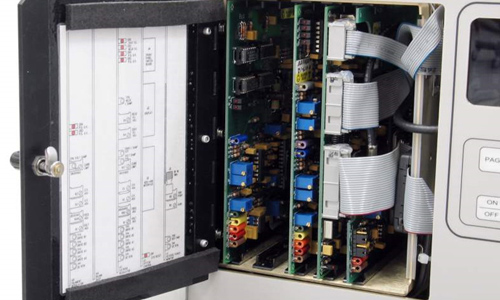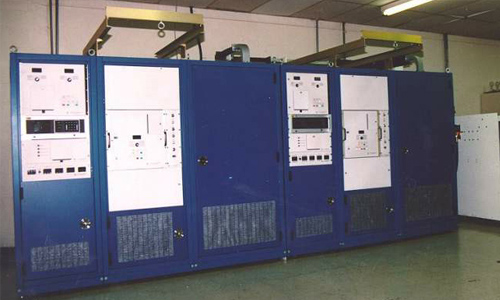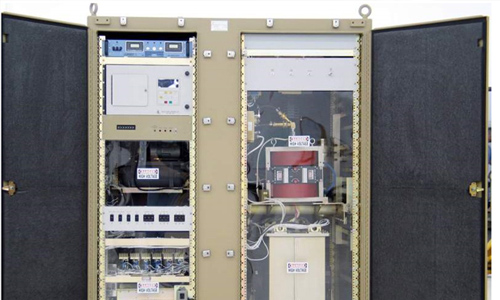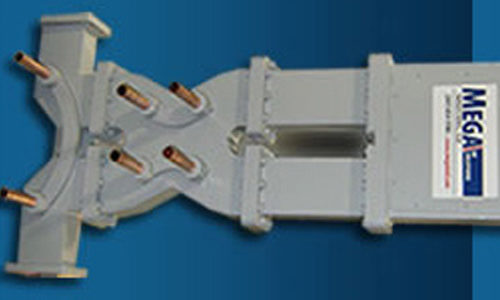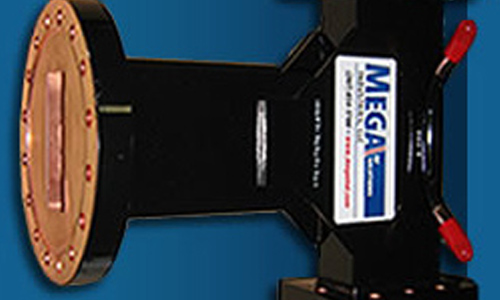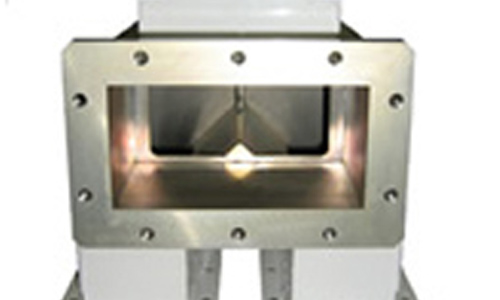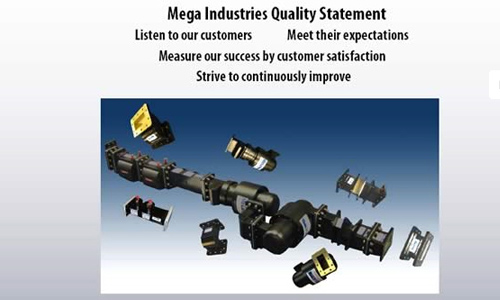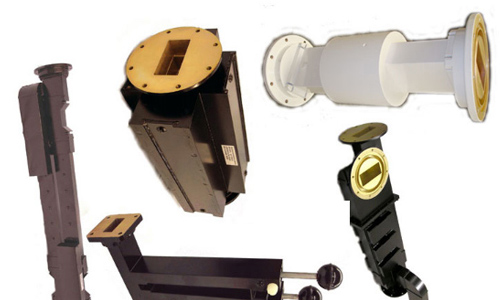 COMPANY: Applied Systems Engineering, Inc. is a high technology small business engaged in the development and production of Microwave Amplifiers and Transmitters for a variety of applications. Our amplifiers feature excellent phase stability, pulse fidelity and low spurious signal levels. The company founders and key engineering personnel have extensive experience in power supply design for all types of microwave tubes and specialize in new Amplifier/Transmitter and sub-system design and development. We have developed a broad range of very high efficiency (>90%) voltage power supply and modulator designs so that we can assemble a HVPS/Modulator to operate pulsed TWT's, Magnetrons, or CFA's and CW TWT's and Klystrons. Frequency ranges are from 600 MHz to 100 Ghz. Custom designs are welcome to meet specific requirements for various RF frequencies and output power levels.
Our markets are : Radars/Laboratory/EMC/Weather Radars/Satellite Communications:

PRODUCTS: - Pulse, Dual Mode, Both Grid & Cathode Pulsed and CW Amplifiers - Magnetron and CFA Transmitters - Millimeters-Pulse, Dual Mode, Both Grid Pulsed and CW Amplifiers - Cavity Oscillators and Amplifiers - Travelling Wave Tube Amplifiers,Magnetron Transmitters, Klystron - EMC Amplifiers Systems, Custom Satellite Amplifiers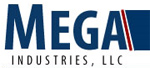 COMPANY: A trusted name in microwave technology since 1989, Mega Industries is a world leader in the manufacture of microwave transmission equipment. The continued growth of Mega Industries is attributable to the diverse backgrounds and experience of our managerial and technical staff. Mega's microwave product lines include Rigid waveguide, Ultra High Vacuum waveguide, Semi-Flexible waveguide and Coaxial Transmission Line.Mega's Has The Ability To Test Vacuum Levels Of Less Than 10-10°
Mega was not only successful, but was able to test and prove the performance of the components. The success of this product line will enable scientists to obtain a performance advantage needed to make the ground breaking discoveries they strive for. In addition to our microwave and FM product lines, Mega Industries' machining and fabrication departments can provide equipment for shipboard systems, commercial metal fabrications, research and development applications or other products requiring expertise in metalworking.

PRODUCTS: Waveguide: rigid, semi-flexible and standard dimensions from WR62 a WR5750. Waveguide Components: Attenuators, Couplers, Filters, Flanges, Gas Barriers, Gaskets, Hybrids, Rotary Joints, Terminations. Coax Components: Attenuators, Directional Couplers, Rotary Joint, Switches and Patch Panel, Filters, FM Coax Components.

COMPANY: Micro Communication Inc. (MCI) designs, engineers and manufactures RF and microwave components and systems for Broadcast, Medical, Industrial and Scientifics applications.

PRODUCTS: TV & Radio Broadcast, Medical Imaging/Radiotherapy, High Energy Physics, Industrial Microwave Products as: Antennas, Broadcast Specific, Calibration Kits, Channel Combiners, Filters, Hybrids, Loads, Magic Tees, Motorized Shorts, Multiplexers, Phase Shifters, Power Combiners/Dividers, Switches, Terminations.
COMPANY: Coleman Microwave Company offers a wide variety of components to fit most applications. Lowpass, Highpass, Bandpass, and Band Reject filters are available in both waveguide and coaxial styles. Filters can be configured as single channel, multichannel and diplexers. In addition to fixed tuned versions, CMC specializes in TUNABLE BANDPASS FILTERS and DIPLEXERS. Coleman Microwave Company designs and manufactures custom microwave filters in the frequency range of 400 MHz to 40 GHz. Specializing in cavity resonator designs, filters are offered in both coaxial and waveguide modes of operation. A variety of related components and support items are offered, as well. Engineering assistance is always available to aid in the definition and selection of the exact product to fit you.

PRODUCTS: Tunable Coax Filters, Tunable Waveguide Filters, Tunable Diplexers, Fixed Diplexers Fixed Coax Filters, Fixed Waveguide Filters, Low Pass Filters, Band Reject Filters Harmonic Filters, High Power Filters, Programmable Filters, AutoTracking Filters 37-40 GHz Filters, Waveguides & W/G Componete.
COMPANY: Konnect RF is an industry leader specializingin RF and Microwavecomponents, Connectors and Cable Assemblies. With over 30years of combinedindustryexperience out TEAM would love to help you with yourrequirements and put a SMILE on your face with ouroutstanding service and lowpricing.

PRODUCTS: RF and MicrowaveComponents:Band Pass Filters, Duplexer, Digital Attenuators, FixedAttenuators, Rotary &PushbuttonAttenuators, BiasTees, DirectionalCoupler, DC Block, Detectors, 90 and 180 deg. Hybrids, Isolators, Circulators, Power Divider, Terminations, High PowerTerminations, Cable Assemblies: Coax Cable Assemblies (Flexible, Semi-Rigid), High Frequency CoaxConnectors&Adapters.
Back to products line



Privacy policy: According to the provisions of Law 675/96, we inform you that your data will be processed according to applicable regulations. The treatment for which the authorization is ask: Archiving of the same in the database consultation for the proceeds of statistical information through Google Analytics. The personal information you provide, or otherwise acquired during our activity, may be processed with or without the use of electronic means, in accordance with the above law, for the institutional purposes of our society. The conferment of data is closely related to the execution of the contract or, when specified, of the activities agreed upon by. The owner of the data, according to Legislative Decree. 196/2003 is KDWave S.r.l.. The data will be stored at the headquarters, for the time prescribed by law. The processing of the data provided, or otherwise acquired as part of 'activities, can be made also by subjects who have been granted the right to access your personal information by law or secondary legislation and / or community. At any time you may request the modification or cancellation of such data. We also inform you that you can consult, modify, oppose or cancel your data, and exercise all the rights that you are recognized in accordance with art. 7 of the Code. If you want to see the full text of the Code regarding the protection of personal information, visit the official website at www.garanteprivacy.it